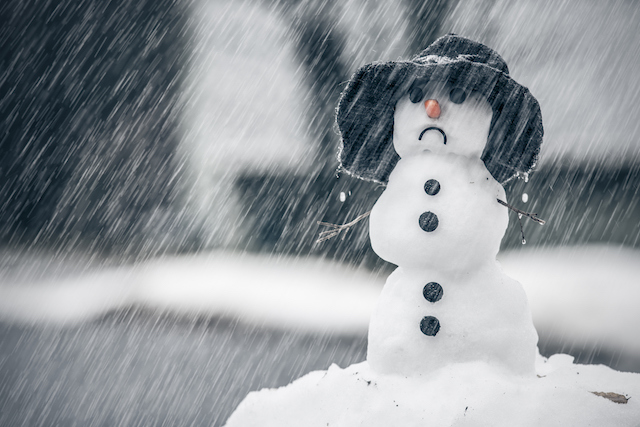 Fall and hints of Winter are here. For some people Seasonal Affective Disorder (SAD) and general fatigue can set in during the Fall and Winter months.  Do you feel tired all of the time and find it hard to carry out daily tasks in the winter?  Do you feel like sleeping all of the time?  Do you gain weight in the winter months and crave sugar and starchy foods more?  Do you feel more depressed, irritable, down on yourself, or hopeless more in the winter?  Read on to learn some tips on how to combat SAD and have more energy and happiness during winter.
What is Seasonal Affective Disorder (SAD)?
SAD is a depression disorder that occurs typically in the winter followed by remission in the summer. (1, 2) SAD has the following associated symptoms:
depression

irritability

feelings of hopelessness and unworthiness

feeling tired and fatigued all of the time

wanting to sleep excessively

hard to wake up in the morning

craving sugar and starchy foods more

weight gain

decreased libido

loss of interest in activities

lack of focus and concentration

difficulty in making decisions
SAD tends to affect women more than by four to one.  SAD is also more common in countries in the northern latitudes affecting up to 10% of the population. (1, 2)
Your "Body Clock" (Circadian Rhythm)
For most of our history, humans have been in sync with the natural rhythms of light.  Our genes have been shaped by this natural cycle of being exposed to natural light and darkness in a 24 hour period.  This natural cycle keeps our "body clock" or circadian rhythm in check.  This helps us sleep well and keeps us healthy.  
Modern day humans are out of sync with their "body clock".  Most of us are stuck indoors during the day getting little to no natural light.  During the night, we expose ourselves to too much artificial light in our home (regular lighting, TVs, computers, mobile devices).   This shifts our natural "body clocks" or circadian rhythms which has a profound effect on our sleep patterns and every function of our mind and body.  (3, 4, 5, 6, 7)
There are serious health consequences when our circadian rhythms are shifted and we are sleep deprived:  
tired and fatigued

decreased stress tolerance

decreased cognition

brain fog

decreased concentration

increased memory loss

mood disorders like depression and anxiety

low libido

weakened immune system
I wrote about these in more detail in a previous article called 'Sleep Better Using Light Therapy'.   These symptoms sound a lot like SAD don't they?
I live in the northern hemisphere.  In mid to late December we get as little as 7-8 hours of daylight and in mid to late June we get a whopping 17-18 hours of daylight.  We live in very bipolar part of the world as far as natural light and darkness.  Maybe we don't embrace what our natural environment hands us in the form of seasons? Maybe we're not supposed to be as energetic in the winter?  Maybe "hibernating" in the winter  is okay?  Maybe accepting the fact that we won't be as energetic or as productive in the winter is a strategy in itself?  Regardless, there are strategies we can employ to combat SAD and have more energy and happiness in the winter.
Strategies for Fatigue and SAD
Bundle up and force yourself outside
As hard as it is to motivate yourself when it's dark and cold outside, once you are out there moving around, you will find it's not so bad most days.  If you can, get outside in the morning or lunch time when it is lighter outside. Just the fresh air and light can help reset your circadian rhythm and give you more energy.  Go for a walk, light run, shovel snow, prune trees, play with your kids, etc.
Move more at work
Human beings are wired to move.  Movement stimulates your nerves in your feet, ankles knees, arms, and spine to send nerve impulses (electrical signals) into the brain to make it more alert and function better.  Think of the brain as a light bulb.  When you turn the dimmer switch up all of the way your brain lights up!  As a whole your brain and body work better when you move.  
Here is a summary of strategies I wrote about in a previous article:  
Get a standing desk or treadmill desk

Take frequent standing, walking or stretching breaks every 20 minutes.

 

Take the stairs instead of the elevator

Walk, run, or bike to work

Have stand up meetings or go for a walk for meetings

Choose active sitting versus regular sitting
On the flip side, when you sit all day, you're turning the dimmer switch down all of the way.  The brain and body don't function as well.  Fatigue, lack of focus and concentration, depression, and irritability can set in.  Being sedentary can be one of the causes of SAD or at least it perpetuates it.  
Get regular chiropractic care
Speaking of movement.  Getting in for regular chiropractic adjustments helps to realign and move your spine.  This stimulates your brain and nervous system (lights up your brain) and helps it function better.  How regular you get adjustments is up to you and your chiropractor.  Regular wellness spinal check-ups can vary from once per week to once every two months.
Take a Vitamin D supplement in the Fall and Winter
Low levels of vitamin D are common in Western societies, especially in the northern hemisphere.  (8, 9)
Vitamin D helps release a neurotransmitter called serotonin.  Serotonin helps give you feelings of happiness and well-being.  In some studies, vitamin D supplementation has been shown to be effective in treating depression and SAD. (10)
Vitamin D also helps reduce inflammatory chemicals in the body that are associated with depression. (11, 12)
It's important you get your vitamin D levels checked so you know how much to supplement with.  Read more about this in a previous article I wrote, Supplements to Keep Your Bones Strong and Healthy.
Use light a light therapy machine
Consider buying a light theory machine if you can't get outside in the morning or at lunch enough to expose yourself to natural light.  These machines have been studied for use in SAD, depression, and resetting circadian rhythms.  (13, 14, 15, 16)  Natural light emits 10,000 to 30,000 lux, so you want to buy a machine that emits at least 10,000 lux of light.
Restrict your exposure to artificial light
Exposing yourself to artificial light especially from electronic devices can disrupt your sleep.  Screens from TVs, computers, and mobile devices emit blue light which will lower a hormone in you that helps you sleep (melatonin) .  
Computers and mobile devices often have setting on their screens where you can lower the amount of blue light emitted.  You can also use amber tint glasses to block out blue light.  The other thing you could do is to stop these devices 2-3 hours before you go to bed.
Eat a diet to stabilize your blood sugars and stress hormone levels
Cortisol is a stress hormone that makes you more alert.  It rises naturally in the early morning to help you wake up and then starts to fall late morning.  Cortisol reaches a low point  around 9pm and with melatonin rising this allows you to fall asleep.
Eating carbohydrates that raise your blood sugars has the effect of lowering your cortisol.  Likewise eating protein and fat and intermittent fasting raise your cortisol levels.  So one of the strategies you could try is to eat a breakfast higher protein and fat breakfast to keep cortisol high and a higher starchy carbohydrate dinner in the evening to help lower cortisol.  This strategy can help keep you more alert and energetic throughout the day and then prepare you for a proper sleep at night.  The combination of more energy throughout the day and a good quality sleep tends to make a happier person. 
This strategy also helps to stabilize your blood sugar levels throughout the day.  Stable blood sugar levels keep you more alert, energetic, and in a better mood.
It's important that your starchy carbohydrates are whole foods:  Foods like potatoes, sweet potatoes, yams, squash, cassava root, taro root, and sautéed green plantains or bananas.  These carbohydrates are full of nutrients and don't spike your blood sugar levels.  Refined flours and sugars (breads, pastries, cereals, pastas, pizza) are low in nutrients and spike your blood sugar levels. 
Consider taking supplements like 5-HTP and melatonin 
Five hydroxy-tryptophan (5-HTP) is a precursor to a neurotransmitter called serotonin.  Serotonin brings forward feeling of happiness and well-being.  It can work well with melatonin supplementation to improve sleep.
Summary
Fatigue and Seasonal Affective Disorder don't have to control you this Fall and Winter.  Try some or all of the tips I suggested and I'm sure you will notice some improvements with your energy and moods.  As well, maybe embrace that you won't feel as happy and as energetic in the Fall and Winter.  There is a time for being sad and exhausted.  I leave you with this verse that I heard from the late Dr. Wayne Dyer that may help you with this:
Do you think you could take over the universe and improve it?  I do not believe it can be done.
Everything under heaven is a sacred vessel and cannot be controlled.  Trying to control leads to ruin.  Trying to grasp, we lose.
Allow your life to unfold naturally.  Know that it too is a vessel of perfection.
Just as you breathe in and breathe out, there is a time for being ahead and a time for being behind; a time for being in motion and a time for being at rest; a time for being vigorous and a time for being exhausted; a time for being safe and a time for being in danger.
The Master sees things as they are, without trying to control them.  She lets them go their own way and resides at the centre of the circle.
Lao Tzu Verse 29 of the Tao