Welcome to Collins Chiropractic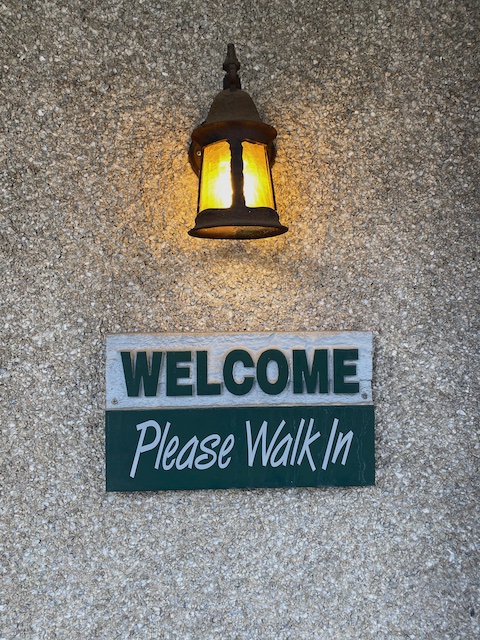 If you're visiting us for the first time, we would like to give you some information on what you can expect if you were to come into our office as a new patient.
Patients feel welcome and comfortable
We make every effort to help our new patients and regular patients feel welcome and comfortable. First, our office is located in a cozy, beautiful home versus a traditional commercial office setting. So our patients find the atmosphere warm, relaxing, and inviting. Second, we have been described as friendly, honest, professional, and down-to earth people.
Dr Collins was highly recommended by my spouse who is a client of over 20 years. Dr Collins' examination was very thorough and he explained what he was doing, why and what he would do to correct his findings. The office is conveniently located and welcoming.

B. St. Jean
Dr. Collins is my first Chiropractor. He made my first visit very comfortable and welcoming. He was able to address all of my issues and felt a huge improvement on the first day of treatment. I would highly recommend him to my family and friends!!

L. Alcovendaz
We value patients' time
You can also expect us to value your time. In other words, Dr. Collins makes every effort to stay on time when treating patients. As well, we have created administrative efficiencies in regards to booking and payment procedures to help save you and us time.
As always, Dr Collins takes the time to assess how you're feeling and to determine the right treatment at that time. Although he is very busy running all aspects of his practice, I never feel rushed and I never feel that he is distracted or unfocused. It's evident how much he cares about his patients health, especially in light of the current pandemic.

L. Clark
Dr. Collins does very thorough exams and treatments
Edmonton chiropractor Dr. Dean Collins does very thorough exams and treatments. We get a lot of feedback from our patients about how thorough Dr. Collins is and how he doesn't use a "cookie cutter" approach. In other words, Dr. Collins' treatments and exams are not only thorough, but they are also very individualized.
I have been to dozens of Chiropractors over the years and Dr Collins is by far the best! The customization of each individual treatment is exceptional. This is not cookie cutter chiro. This is top notch and Dr Collins makes sure he not only "sees" you but hears you. I could not recommend Dr Collins more highly!

M. Browatzke
I've been to over 15 chiropractors in Edmonton. Dr. Collins is by far the best Chiro. He's so well diverse and well educated in nutrition and health in general. Most chiropractors do a "shotgun" approach and send you on your way. He does NOT. Highly recommend Dr. Collins.

Shawn
Dr. Collins was very good and took his time at pinpointing the problems and addressing them. This was my first visit and I am looking forward to future treatments.

C. McLaren
Patients receive important health information
Finally, you can expect Dr. Collins to provide his patients with important health information. The health information he provides to his patients is meant to empower them to improve their health with chiropractic care and a healthy lifestyle. He is passionate about his patients living with more strength, energy, and focus. By using chiropractic care regularly and adopting a healthy lifestyle, you are more apt to avoid chronic illness when you get older.
Dr. Collins is the best! He's very thorough each visit and won't give up on you. He inspires his patients to live healthy lifestyles.

Amanda B.
What can you expect from your first visit as a new patient?
As has been noted, Dr. Collins does a very thorough history and exam. However, for a more detailed look at what to expect during your first visit read this page: First Visit