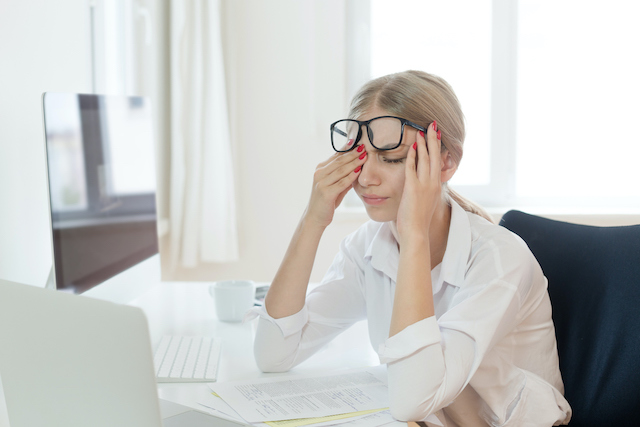 Are you struggling with low back pain, headaches or another physical problem? Or perhaps your energy levels are low or your strength has decreased? If your body has the ability to heal itself why is your health problem not getting better?
In the last article, I shared the important concept that your body has the power to heal itself and make itself strong and resilient. However, 65% of Canadians at present time have a chronic health problem and that number is expected to grow to 75% by 2030. (1,2) Based on these numbers our bodies aren't doing a very good job at healing ourselves and maintaining good health.
Lifestyle factors and healing
If you have a chronic health problem why won't your body heal itself?
Your body won't heal properly because there are likely aspects in your lifestyle that don't support your body's healing mechanisms. To clarify, here are some examples of lifestyle factors that interfere with your body's ability to heal and function well:
Chronic mental stress
Poor Sleeping
Lack of exercise
Sitting too much
Eating crappy foods
Genetics and chronic illness
Many people believe their health problems are due to genetics. In other words, patients believe they have health problems because a family member also had the same health problems. For example, I hear the following fatalistic comment from many patients: "But my health problem runs in the family Doc. There's nothing I can do about it."
Although genetics may play a role in determining which chronic illness you may be predisposed to getting, it's the lifestyle factors I listed above that are more important determinants. The truth is, genetics only account for 10-15% of illnesses. (3,4)
Nervous System and healing
Your body's ability to heal itself is coordinated through your nervous system. Your brain and related nerves are the command centre in your body. It controls your movements, thoughts, and automatic responses in relation to its' environment. (5, 6)
Here are some of the roles of your nervous system:
Movements, strength, balance, and coordination
Sensations (pain, hearing, touch, taste, sight)
Healing
Brain growth and development
Thoughts, memories, emotions, learning
Perception
Response to stress
Aging
Heartbeat and breathing patterns
Digestion
Body temperature
If you make bad lifestyle choices on a regular basis, over time they will have a negative impact on your nervous system and your other inner born healing mechanisms within your body. Your body will break down gradually and you are more apt to get a chronic health problem.
Are You Going to Develop a Chronic Health Problem?
Sitting too much and lack of regular exercise
If you sit 8-12 hours a day at a computer and don't exercise regularly, your brain and nerves will "misfire". Being sedentary day after day, and year after year will cause your nerves, muscles and spine to get tense and stiff. As well, you might notice your strength, balance and coordination aren't as good anymore. Perhaps you won't heal as well and you notice your low back pain won't go away.
Poor diet
Like most North Americans, if you eat a diet loaded with refined flours, sugars, and vegetable oils you are more prone to develop a chronic illness. Eating these foods regularly will create inflammation within your body. Inflammation creates "stress" on your brain, nervous system and other parts of your body and your body won't be able to heal and function as well.
Mental stress
Maybe you have too much work stress. Chronic mental stress drains your energy and inhibits proper healing. Work stress can come from work that doesn't inspire you, from being around co-workers you don't get along with, or maybe you feel there are too many demands on you.
Poor sleep
Sleeping poorly interferes with your body's ability to heal. If you're not getting 7-9 hours of sleep you will probably notice that you wake up feeling like you're in a fog. As well, you're irritable, you can't seem to focus well, and you feel like you're pushing to get through the day.
If you struggle with some or all of the above lifestyle factors, you've created a "perfect storm" for yourself. If you don't get out of it you're going to sink and drown. This means you're going to develop a chronic health problem and become a bad statistic like the majority of Canadians. As a result, the last 20-30 years of your life will likely be a struggle, because your poor health will interfere with the people and activities you enjoy.
Summary
If you have low back pain, headaches or another health problem that won't go away, it means your body isn't healing itself properly. Your body won't heal because your lifestyle habits aren't supporting your nervous system and your body's inborn healing mechanisms.
The solutions to make your body heal and function better are in identifying the cause(s).
Are you ready to commit to do something to improve your lifestyle and make your health and life better? Are you ready to make lifestyle changes to help reverse or avoid getting a chronic heath problem?
In the next article, I will discuss strategies to help you heal and make you stronger.