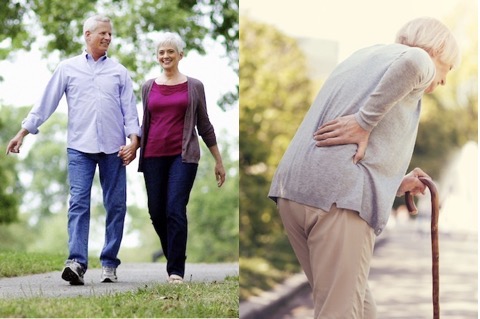 Do you worry you will end up immobile and in chronic pain like your parents or grandparents? Does your child keep getting injured or sick? Do you want your child to perform optimally in school or in their sport? Do you feel like you are hunched over and have poor posture? Do you feel your balance and strength are failing you? Do you worry about falling? These are important questions to ask yourself in regards to the present and future heath of you and your family. If you have answered yes to any of them, find out why regular chiropractic check-ups are important.
I was walking to my dentist's office this morning and realized I book every year for a dental check up and teeth cleaning. It's become a habit and part of my life since I was a kid.
Like most people, I don't really like going to the dentist. You sit in a chair for an hour while someone picks, prods, and "grinds" down your teeth. Meanwhile, I lose a pint of blood from my gums bleeding. Good fun! But damn my teeth feel smooth after.
Why do I go in for dental check-ups? To make sure my teeth keep looking decent and to help prevent cavities. Even though my teeth x-rays look good and I have no cavities or tooth aches, I still go once a year.
And why do I go to my chiropractor at least once per month to get spinal and nerve check-ups? I get regular chiropractic care to reboot my brain so I live pain free, have more strength, better balance and coordination, better mobility, better focus, and more energy. I also get regular chiropractic care to help prevent spinal "cavities". Spinal "cavities" are akin to osteoarthritis and disc degeneration.
It made me think about my own patients. Do all of them understand why regular chiropractic care is important? No, but many do. And each of those patients may have different reasons why they get regular chiropractic care.
Regular Chiropractic Care May Help Prevent Osteoarthritis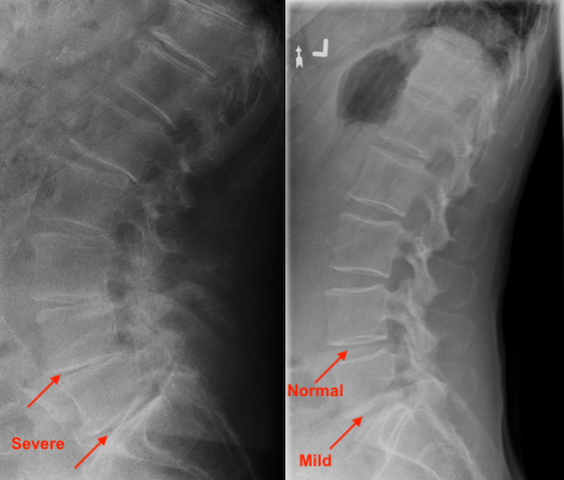 Osteoarthritis (OA) is a condition where the joints in the spine and extremities become inflamed and wear out gradually. Disc degeneration can also be associated with OA. This is a condition where the shock absorbing cushions between the bones in the spine wear out. OA and disc degeneration are the spinal "cavities" of the spine.
There are many risk factors that cause osteoarthritis and disc degeneration including but not limited to the following (1, 2, 3, 4):
poor posture

curvatures of the spine (scoliosis)

previous injuries

extra physical stress at work (prolonged sitting, repetitive movements, too much lifting)

smoking

age

genetics
Because there are so many risk factors, there's no hard evidence that chiropractic care ALONE will help prevent osteoarthritis and disc degeneration. However, because chiropractic care helps improve mobility and alignment of the spine, seeing a chiropractor regularly would at least help slow down the progression of osteoarthritis and disc degeneration. Chiropractic care also helps to manage the pain associated with osteoarthritis and disc degeneration.
Regular Chiropractic Care for Improved Mobility and Posture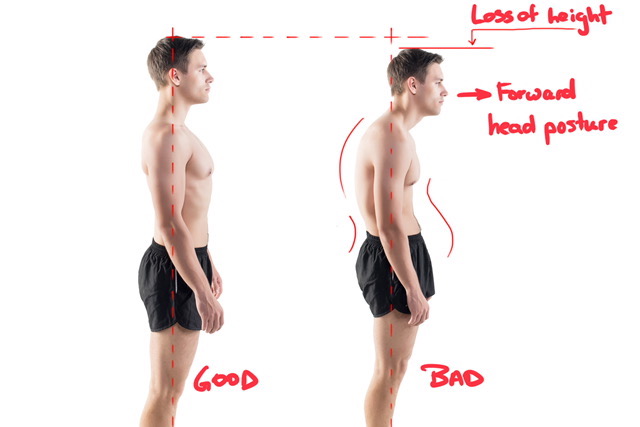 I see many people lose their mobility as they age. They often have to stop doing activities they enjoy whether that be things like golf, running, or gardening. Even walking for them can become an issue which puts a damper on their retirement plans for travelling.
I am seeing people's posture start to become poor as early as childhood. Sitting for prolonged periods of time, inactivity, and poor diet are a few of the main contributing factors that cause loss of movement and poor posture.
Human beings are designed to move regularly and when we don't move regularly we start to seize up. Our hunter and gatherer ancestors of over 10,000 years ago moved regularly. This is one of the main reasons they were more robust and stronger than we are and did not have the chronic illnesses modern day humans have today.
Getting regular chiropractic care is one of the modern day tools you need to use on a regular basis if you want to keep mobile and improve your posture. (5, 6, 7, 8, 9, 10, 11, 12) Chiropractic adjustments to the spine and extremities will improve your mobility and posture by:
Breaking down scar adhesions in the ligaments and muscles in and around the joints thereby increasing their flexibility and strength

Improving nerve input into the brain and nerve output to the muscles thereby decreasing pain (if you have any), and increasing the flexibility, strength and coordination of the muscle.
How regular should you get chiropractic spinal and nerve check-ups?
This depends. Have you gone through the initial intensive chiropractic care to get pain relief and optimize the function of your spine and nervous system? You likely would have been seeing a chiropractor 2-3 times a week for several weeks to start with. If you have done this, then preventative chiropractic spinal and nerve check-ups vary from once every week to once every 2 months.
How often you need spinal and nerve check-ups also depends on your health status.
Are you under a high degree of stress? Do you sit a lot? Are you overweight or obese? Do you eat a lot of refined flours (bread, pasta, pizza, pastries) and sugars (chocolate bars, candy, soda pop)? Are you inactive? Do you have existing arthritis? If you answered yes to any of these questions, then you will need more frequent check-ups.
Do you manage stress well? Do you have a standing desk or treadmill desk? Do you stand, walk and move a lot in your job? Are you at an ideal body weight? Do you partake in regular exercise? Are you arthritis free? If you answered yes to any of these questions, then you will need less frequent check-ups.
As the saying goes, "As the twig is bent, so grows the tree." The earlier you get chiropractic check-ups the better off your health will be as you age. If you have kids, get their spines and nervous systems checked by a chiropractor regularly.
Summary
Our modern day world has created a species of humans with poor mobility and posture. It's no wonder we are riddled with a high incidence of low back pain, neck pain, hip pain, knee pain, headaches, and arthritis.
Regular chiropractic care will help improve your mobility and posture to help you live pain free and enjoy life more.
In part 2 of this series, I will discuss the importance of regular Chiropractic care to:
improve and sustain your strength, balance and coordination

Prevent pain and injuries

Improve and sustain brain function