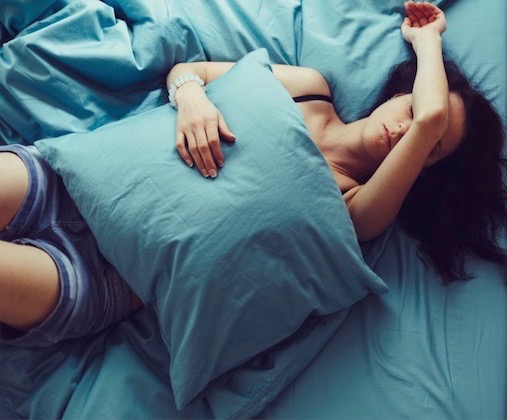 Another migraine.  Another day off of work and another wasted day.  Head pounding, nauseous, and curled up in a ball in your bed.  Is there another way to treat migraines other than medications?  Recent research suggests that migraine sufferers may want to look at chiropractic care for migraine relief.   
Migraines affect 7% to 18% of North Americans and have a major impact on lowering one's quality of life. For example, migraines are a major cause of missed work and a disrupted family life. (1, 2, 3, 4, 5)
Furthermore, many migraine sufferers are unsatisfied with taking medications for migraine relief. (6) For these people, chiropractic care for migraine relief becomes a viable option.
Recent research on chiropractic care for migraine relief
A recent review of the research shows that chiropractic care may be a good treatment option to give migraine relief to patients. The review looked at 6 well designed studies and concluded that chiropractic care may reduce the number of days a person gets migraines as well as the pain/intensity of the migraines. (7)
How does chiropractic care for migraines provide relief?
Chiropractors are specialists in the detection of headaches caused by tension in the muscles, nerves, and joints in the upper part of the neck and skull. Spinal misalignments and tension in the muscles around the neck and skull area are found in migraine patients. (8) By correcting the spinal misalignments with chiropractic adjustments, and releasing the nerve and muscle tension, migraine sufferers can get some or complete relief.
Chiropractic care can also be combined with other natural treatment options for migraine patients:
Regular exercise
Healthy diet
Sleeping better
Fixing hormonal imbalances (I recommend a naturopathic doctor)
Taking magnesium supplements
Summary
Migraines are debilitating and are a major life disruptor.
Although medications can provide migraine relief, they fail to address the underlying causes of migraines. Furthermore, medications tend to have unwanted side effects.
Chiropractic care is a safe and effective treatment option that can address the underlying cause of your migraines. If you suffer from migraines, chiropractic care could be a vital treatment option to give you migraine relief. Why not give chiropractic care a try?
To learn more about chiropractic care for you and your family, read our ultimate guide to chiropractic care, 'Chiropractic Care for Everyone'.