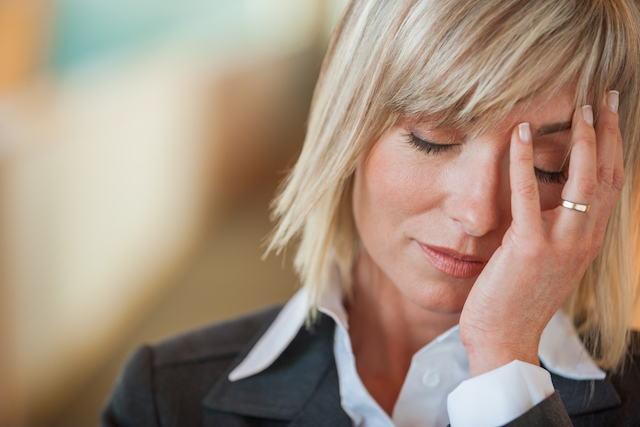 As I noted in a previous article, migraines affect many North Americans and have a major impact on lowering migraine sufferers' quality of life. Furthermore, many migraine sufferers are unsatisfied with taking medications for migraine relief. Magnesium supplements might provide a more safe and effective approach in treating migraines than medications. If you struggle with migraines you might want to consider taking magnesium for migraine relief.
Roles of magnesium
Magnesium is an essential mineral and is needed in hundreds of chemical reactions in your body. (1) Here's a short list of some of the roles magnesium:
bone health
maintains normal nerve and muscle function
vital for cell communication
help maintain electrolyte balance
involved with energy production
Magnesium deficiency is common
Magnesium deficiency is one of the most common nutrient deficiencies in North America and likely in the industrialized world. (2, 3) Even if you eat a nutrient-dense healthy diet, it is likely you are deficient in magnesium.  Magnesium deficiency happens for a number of reasons:
Eating too many processed foods
Soil is depleted of magnesium
The consumption of cultivated plants does not contain as much magnesium as the wild plants our Paleolithic ancestors once ate
Because of the high number of people that have gut problems, absorption of minerals like magnesium are hampered
Increased excretion because of blood sugar problems and diuretic drugs.
Magnesium deficiency can cause migraines
Magnesium deficiency is associated with many diseases including migraine headaches. (1) It is likely that magnesium deficiency can cause problems with the nerves misfiring in the brain. As well, magnesium deficiency can cause problems with blood flow. Both these mechanisms are involved with triggering migraines. (4)
Given what we know about the above mechanisms, supplementing with magnesium for migraine relief would be a prudent idea. More on this below.
How do you know you're deficient in magnesium?
It's hard to know for sure if you're deficient in magnesium because only 1% of your magnesium is in your blood. The rest of your magnesium is in your bones and other tissues. So levels of magnesium in your blood are not necessarily an accurate representation of magnesium deficiency. However, it's the only way to measure your levels in a clinical setting at this time. (5)
As well, Americans and Canadians consume less than the required amount of magnesium from food, and such findings, along with lab results, suggest that magnesium deficiency may be more common than not. (2)
Does taking magnesium for migraine relief work?
Taking magnesium for migraine relief has mixed outcomes (possibly effective) when being researched. (6, 7, 8, 9) The large variability in outcomes is due to a few factors. Firstly, there are many underlying causes of migraines. For example, a migraine sufferer might have magnesium deficiency, but might also have spinal misalignments, and food intolerances contributing to their migraines. Secondly, there is a little research on this subject matter. Research is very expensive and most of the research dollars, unfortunately, go to the pharmaceutical industry. So without extensive research and good quality research it's hard to draw strong conclusions.
However, given the fact that magnesium could be effective in providing migraine relief and the fact that you are likely deficient in magnesium, taking magnesium for migraine relief is well worth a try. Furthermore, magnesium is a safe supplement to take.
How to supplement with magnesium for migraine relief?
There are many types of magnesium supplements. The type of magnesium would have to be experimented with on a case by case basis. Here is a couple of recommendations:
Magnesium Glycinate is best for sleep and constipation. It has a calming effect, less of a laxative effect, but it still does promote gut motility. It's absorbed easier than other forms of magnesium, and it's good for chronic pain and muscle contraction.
Magnesium citrate is rapidly absorbed, but it does have a stool-loosening effect, which may or may not be desirable.
The recommended dosage for adults would be 400-800mg per day and 200-400mg/day for children. You would take the supplement with meals.
Side effects when taking magnesium for migraine relief?
As I eluded to in the previous section, taking magnesium can cause diarrhea. Lower the dosage if you are experiencing diarrhea when taking magnesium.
As well, if you are on medications, you should talk to your pharmacist about possible interactions.
Summary
Magnesium is an essential mineral your body needs to function properly. And this incudes proper function of your nerves and blood flow. If you struggle with migraines you will know that misfiring nerves and disrupted blood flow are involved with your migraines.
Because magnesium deficiency is common amongst the general population, it's not surprising that magnesium deficiency may play a major role in causing your migraines.
As such, taking magnesium to improve your general health and for migraine relief becomes a good choice. Supplementing with magnesium provides a safe and potentially effective solution for migraine relief.
To learn more about how Edmonton chiropractor Dr. Dean Collins can help you and your family read our ultimate guide to chiropractic care: Chiropractic Care for Everyone