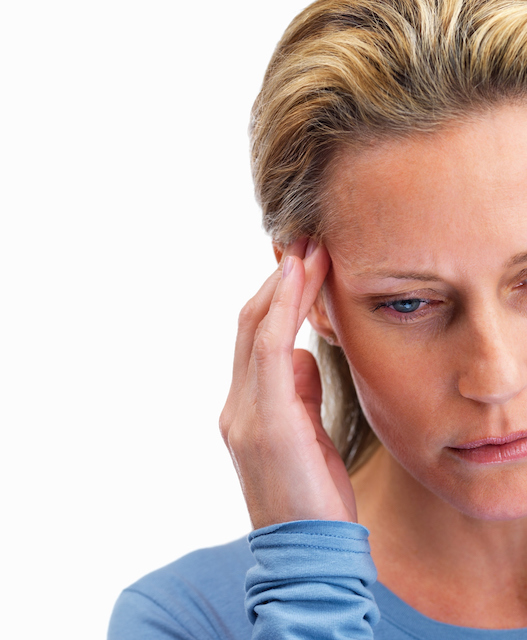 If you suffer from migraines, you might want to be aware that exercise can help your migraines.  Recent research has shown that regular aerobic exercise can decrease the number of days per month you suffer from migraines. 
Migraines are the top cause of disability worldwide between the ages of 15-49. (1)  One migraine can put you down for the count for several hours or days.  Migraines are also the most common headache responsible for disrupting family life and missed work. (2, 3, 4, 5, 6) 
Medications can help acute and chronic migraines at times.  However, there are side effects to these medications and they do not solve the underlying cause of the migraine.  More people are looking for natural treatments to solve their migraines.   
Some causes of migraines I have listed in a previous article are:
spinal misalignments and nerve dysfunction 

"leaky" gut (food intolerances, intestinal dysbiosis, gut conditions)

blood sugar problems

hormonal problems 

magnesium deficiency

stress

sleep problems
Exercise has been shown to decrease general pain intensity both short and long-term. (7)  Recently, an overview of six studies looked at whether regular aerobic exercise (eg. three times a week of walking, jogging, and/or cycling) reduced the pain intensity, duration, and frequency of migraine headaches. (8)
Aerobic exercise was found to decrease the number of migraine days by .6 days per month.  This may have low clinical relevance, but may be more significant when added to other types of migraine care.  Duration of attacks decreased by 20-27% and pain intensity decreased by 20-54%.  As well, high-intensity training or higher duration of training seem to be increase the number of days without migraines. (8)
Exercise showing a benefit for migraine sufferers is not a surprise.  Regular exercise can help pretty much any health problem.  However, this is a good reminder for people with migraines to try and get more physical activity.  
Watch for future articles about how to make exercise a habit.