Estimated reading time: 0 minutes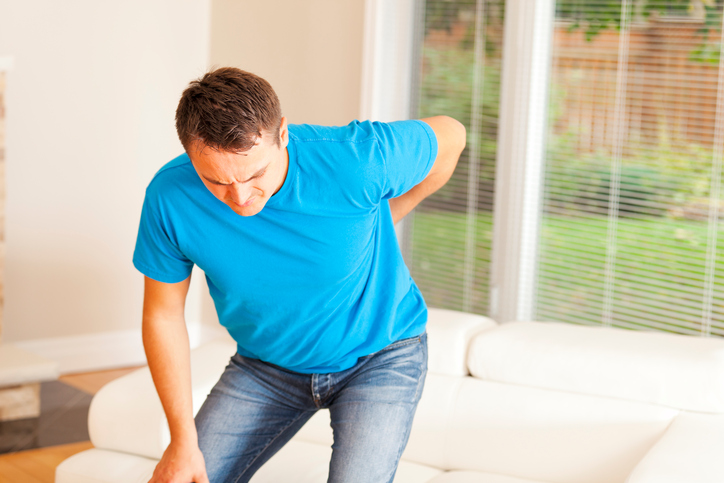 Do you get pain that is unbearable and shoots down the back of your leg? Or maybe you get constant numbness and tingling that goes down your leg? If so, you may be experiencing what is called sciatica. One thing for sure, it's interfering with some aspect of your life whether that's sleep, sitting, your work, or your favourite sport. In this post, I will discuss what causes sciatica and how chiropractic care for sciatica is often successful in providing relief.
What is Sciatica?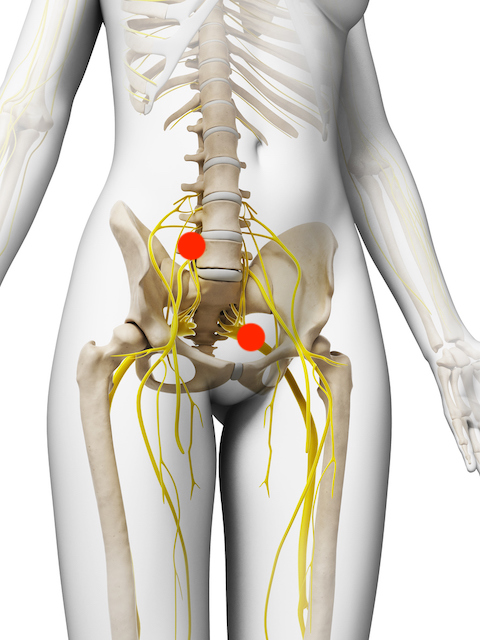 Sciatica, pronounced "sigh-attic-ah", is pain that runs down the back of the leg due to the sciatic nerve getting pinched. The sciatic nerve comes from the nerves in the low back and runs down the back of the leg and into the foot. So not only can you get pain in your leg, but you could also get numbness in your legs and foot. As well, a pinched sciatic nerve can cause weakness in your leg or foot.
The most common cause of sciatica is a bulging disc or disc herniation in the low back. (1) Your discs are the cushions between your spinal bones. If your discs get injured they can bulge or burst (herniate) outward. This bulging or bursting can often pinch your sciatic nerve causing pain, numbness and tingling, and weakness in your muscles. In addition, inflammation (swelling) also irritates the sciatic nerve which increases the pain.
Here are a few other common causes of sciatica (1):
disc degeneration and arthritis (lumbar stenosis)
piriformis syndrome (a muscle in the buttock area)
Furthermore, the above conditions are often associated or caused by spinal misalignments and tension within the nerves and muscles. Chiropractic care for sciatica is often successful because chiropractic adjustments correct spinal misalignments and nerve and muscle tension.
Treating the underlying cause of sciatica and identifying the risk factors for sciatica will usually lead to better results and longer lasting relief.
Risk Factors for Sciatica
The following are some of the risk factors for sciatica (1):
Prolonged sitting and inactivity
Awkward slips or falls
Mental stress
Height
Age
Cigarette smoking
Some of the above risk factors are in your control and some are not. We will discuss a few of these risk factors further into the post as they become important in helping to prevent sciatica. Next, however, I will discuss how chiropractic care can help relieve sciatica.
Chiropractic care for sciatica
As mentioned previously, chiropractic care for sciatica works well because chiropractors use adjustments to correct spinal misalignments. In turn, this helps take the pressure off the sciatic nerve. Furthermore, chiropractic adjustments help your nervous system work better which is necessary for your body to function and heal itself properly. 
Is chiropractic care for sciatica safe?
Chiropractic care for sciatica, in most cases, is safe. First, chiropractors are trained to do a thorough health history and a thorough examination to determine if the benefits of chiropractic care outweigh the risks. Second, chiropractors are trained to refer out to other specialists if there are more serious problems causing your leg pain. Finally, treatment can only begin with your formal informed consent.
Read more about the safety of chiropractic care.
Chiropractic care for sciatica also involves providing patients with lifestyle strategies
Part of a chiropractor's duties is providing patients with lifestyle strategies to manage their sciatic pain and to prevent it from happening again.
Short term solutions for managing sciatica at home
Nature's Relief (Adeeva) is a safe, natural herbal anti-inflammatory that helps decrease inflammation and pain associated with sciatica. In case you're a patient, we do sell this at our office.
Avoid prolonged sitting and standing
Try to do some light low back stretching or light exercise like walking, tai chi, or swimming.
How you can prevent sciatica
Eat a diet that lowers the inflammation in your body and builds up your strength and resilience.
Do physical activity and exercise regularly to build up strength and stability in your spine and nervous system. Pick activities and exercise you like so you will be more likely to stick with it.
Learn to manage mental stress as stress increases inflammation and increase tension in your nervous system, spine, and muscles.
Learn to sleep well as quality sleep is necessary to to heal and rebuild the body properly.
Quit smoking as smoking increases inflammation and decreases blood flow
Avoid prolonged sitting and standing and start moving more at work. Here are some posture exercises you can download or get the app.
Get regular chiropractic care to help keep your spine, nerves, and muscles free of tension. Furthermore, chiropractic adjustments can help increase you strength and improve your balance (2). In turn, this could have important implications regarding fall prevention which is a risk factor for sciatica.
Conclusion
Sciatica pain is often unbearable, frustrating and tiresome. Because sciatic pain often comes from pinched nerves in the spine, chiropractic care for sciatica often provides complete relief.
Along with chiropractic care, there are many lifestyle strategies you can use to help deal with sciatica at home and to help prevent sciatica.
By consulting a chiropractor you are comfortable with, you can rest assured they are qualified to deal with sciatica condition safely and effectively.
To learn more on how chiropractic care can help you, your family, and friends read here.