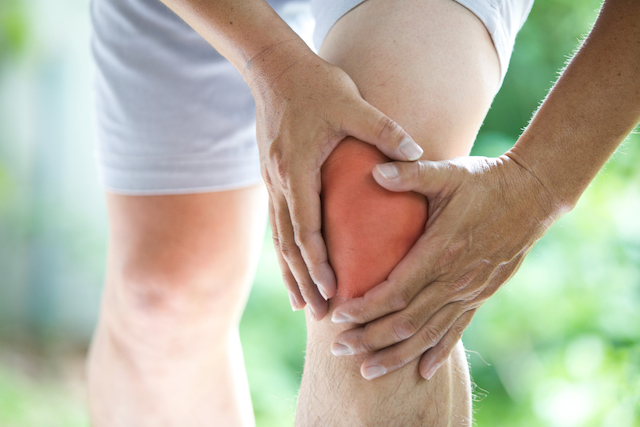 Trouble walking?  Hip pain, knee pain, or lower back pain?  You're tired of limping and needing to rest just to get through your walks.  You have been diagnosed with osteoarthritis and have been prescribed anti-inflammatories like Advil or Ibuprofen.  You may have had some success with these drugs in controlling pain, but you're concerned about the side effects of them.  You have heard about a natural supplement called glucosamine sulphate that could help with the treatment of osteoarthritis.   But does it really work?
What is Osteoarthritis?
Osteoarthritis (OA) is a condition you can develop where your joints wear out and they become painful and swollen.  As result, OA limits your mobility and the activities you enjoy.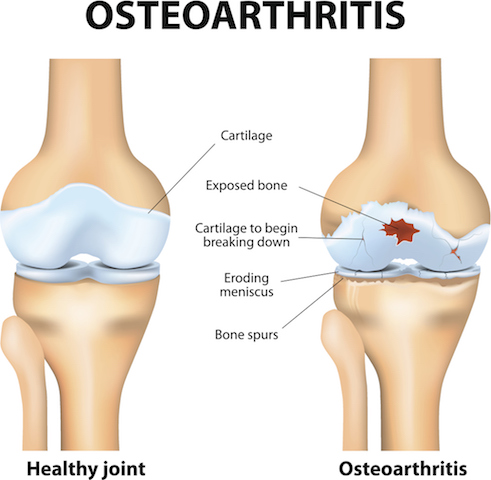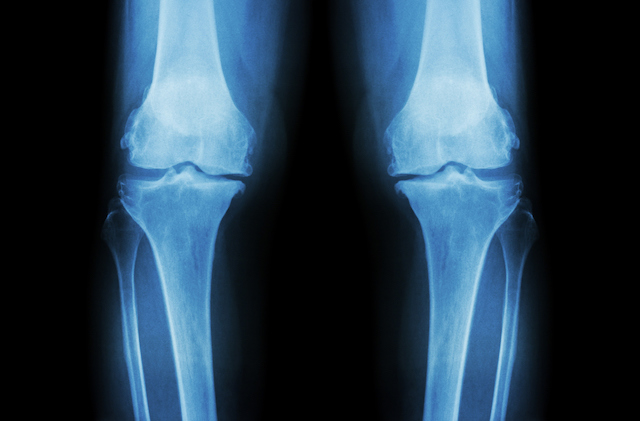 Risk Factors for Osteoarthritis
Here are the main risk factors for OA:
Joint misalignments and poor posture
Joint misalignments and poor posture leads to extra stress on your joints which will speed up the OA process.  (1) This would be the same as if your wheels on your car were misaligned.   Your tires would wear out faster.
Traumatic injury to joints
If you have had an acute injury from a fall or a sports injury to one or many of your joints this can speed up the progression of OA. (2)
Being overweight or obese
Being overweight or obese also leads to extra stress on your joints which will speed up the OA process. (1)
Too much exercise and not enough rest
Too much exercise over a long period of time will put too much stress on your joints and speed up the process of OA.  (3)  As well, not getting enough rest in between exercise leads to poor recovery and poor healing of damaged joints.
Not enough exercise
Conversely, not enough exercise throughout your day seizes your joints up over time.  Movement keeps your joints mobile and lubricated or "well-oiled". (4, 5)
Hypothalamic-Pituitary-Adrenal axis Dysregulation (HPA-D)
HPA-D involves the inability of your brain and nervous system to control and balance your levels of stress hormones like cortisol.  Cortisol has many functions including making you more alert and decreasing inflammation.  If cortisol fails to function, inflammation and joint pain can persist. (6)  HPA-D is caused by the following:
prolonged perceived mental stress

blood sugar problems

gut or digestive problems

any condition that causes chronic inflammation
What about genetics and old age?
Genetics and old age get blamed for many chronic diseases.  I here it all the time:
"Well my Mom and Dad had arthritis so that's why I have it."
"I guess I'm just getting old, there's nothing I can do."
Although genetics and getting older certainly play a part in getting OA, it is the factors that we can control, as I have mentioned, that create OA for the most part. 
How does Glucosamine Sulphate help Osteoarthritis?
Glucosamine sulphate is made by your body to make cartilage in your joints.  Taking a glucosamine sulphate supplement can help OA by slowing down or stopping the destruction of cartilage in joints, and in some cases has been shown to rebuild cartilage.  Glucosamine sulphate has been shown in research to: (1, 7, 8)
reduce pain,

improves function/mobility of the joint

reduce OA progression

reduce the risk of total joint replacement
As with all natural supplements there is going to be controversy.  There are some studies that show glucosamine sulphate is effective for OA and some studies that show glucosamine sulphate is not effective for OA. (1, 9) With human studies this gets even more complex as there are many variables that can affect outcomes.  For example, if you are overweight, inactive, and eat a lot of refined flours (bread, pastries, cereal, pasta, pizza, beer) and sugars, taking a glucosamine sulphate supplement will probably be less effective.
Most research shows taking a dosage of 1500 mg/day was more effective and safer than using NSAIDs. (1)  If you weight more than 200 pounds I would recommend you take 2000 mg/day.
As well, even if you haven't been diagnosed with OA, I would advise that you take it after the age of 40.  As we age, your ability to repair and regenerate cartilage decreases. (10)  Even taking 500 mg/day of glucosamine sulphate can help with that process. 
The positive effects of taking a glucosamine sulphate supplement can take up to 12 weeks before you notice improvements in stiffness, pain, and swelling.
I have recommended the following glucosamine sulphate formula for years:
Glucosamine Sulfate

 

1500 mg
MSM (Methyl Sulfonyl Methane)

 

400 mg
Quercetin

 

300mg
Bromelain Enzymes (2,400 GDU)

 

300 mg
The last three ingredients are natural anti-inflammatories that help with pain reduction.
Make sure you get a high quality supplement that is 3rd party tested, GMO free, food intolerance free, and chemical free so you can be assured you are getting what you pay for.  You will usually find this grade of supplement when you by from a health food store or a registered health professional.
When you should avoid taking glucosamine sulphate

 
You should avoid taking glucosamine sulphate if you are pregnant or breastfeeding.
If you have the following conditions or circumstances you should have your MD monitor your tolerance to this supplement:
Diabetes

Taking insulin

High blood pressure
You need approval to take this supplement from your specialist if you have the following conditions or circumstances:
Kidney failure

Kidney disease

Liver problems

Organ transplants

Chemotherapy or radiation therapy
There have been some of my patients say they can not take glucosamine sulphate because they are allergic to shellfish. Although glucosamine sulphate is made from the shells of shellfish, it has been shown not to contain protein in it that one may be allergic to.  So there are individuals who have known shellfish allergies take glucosamine without any allergic reactions.  In saying that, there are anecdotal reports of people having allergic reactions.  There have been no life threatening reports, and no warnings from Health Canada or the US FDA.  Therefore, practitioners should monitor patient tolerance to glucosamine or avoid it all together based on the severity of the reaction. 
Summary
As long as it isn't contradicted for you, taking glucosamine sulphate can be a game changer for people with osteoarthritis.  Pain relief, increased mobility, avoiding  a knee or hip replacement, and carrying on with the activities you enjoy are all good reasons to take glucosamine sulphate on a regular basis.