Estimated reading time: 5 minutes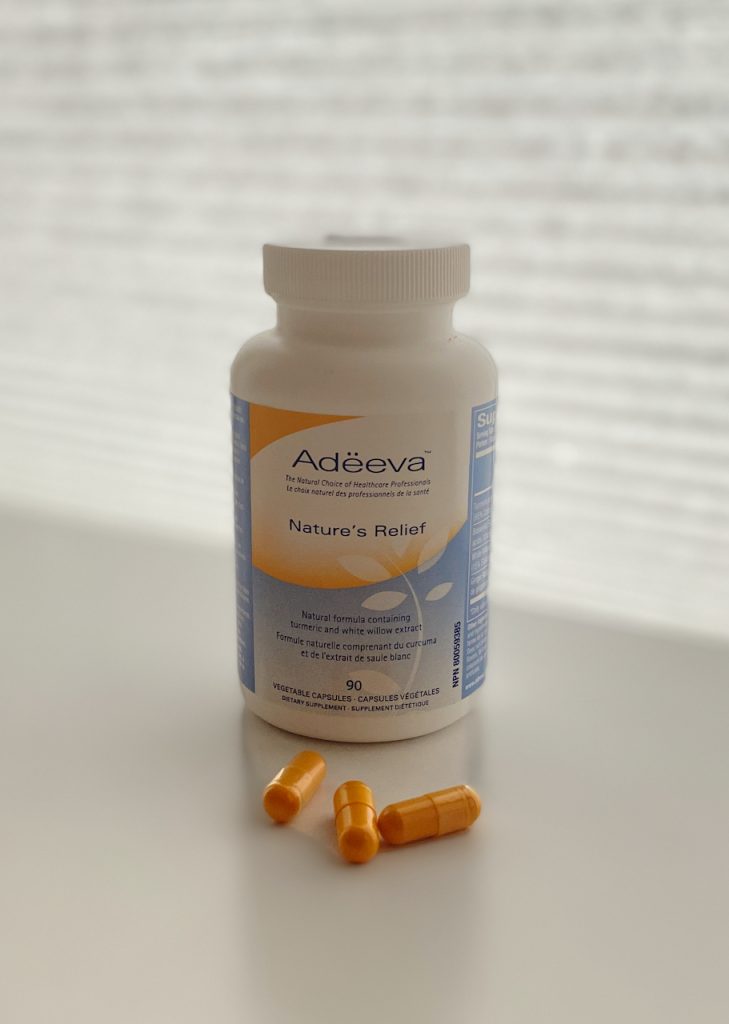 Today, we will explore the potential benefits of supplements for acute pain and inflammation. As a chiropractor I believe in holistic approaches to pain management and optimal recovery. In the last post, we touched on the prevalence of pain medication use and their risks. In this post, we will delve into the wonders of turmeric extract, white willow bark extract, ginger root extract, and boswellia. These natural remedies have shown promise in supporting acute pain and inflammation relief. Let's dive in!
Understanding acute pain and inflammation
Before we explore the benefits of supplements, let's understand acute pain and inflammation. Acute pain is often a sudden and sharp sensation that arises from injury or tissue damage. Inflammation is the body's response to injury, characterized by redness, swelling, and heat in the affected area. Although inflammation is necessary to heal injured tissue, sometimes it's necessary to reduce inflammation for pain relief. While conventional medications are widely used, natural alternatives like supplements have gained attention due to their potential benefits and fewer side effects. (1)
Herbal supplements for acute pain and inflammation
The power of turmeric extract
One standout supplement for acute pain and inflammation is turmeric extract. This golden spice contains curcumin, a powerful compound with anti-inflammatory and analgesic properties. Curcumin inhibits inflammatory molecules and pathways, reducing pain and swelling. (1, 2, 3) Studies have shown its potential benefits in various acute conditions, such as postoperative pain, sports injuries, and other inflammatory conditions. To reap the maximum benefits, look for curcumin supplements that enhance bioavailability (95% standardized extract of curcumin derived from turmeric), ensuring your body can absorb and utilize it effectively. The daily dosage to consider is 400-600mg, taken one to three times per day. (1)
Boswellia serrata
Boswellia, also known as Indian frankincense, is another natural remedy that has been traditionally used for its potential medicinal properties, including its anti-inflammatory effects. Similar to curcumin, boswellia has been studied for managing conditions associated with acute pain and inflammation, such as osteoarthritis, rheumatoid arthritis, and sports injuries. (1, 4) Some research suggests that boswellia may help alleviate pain, reduce swelling, and improve joint function in individuals with these conditions. (1, 4) However, it's important to note that the available evidence is still limited, and more high-quality studies are needed to confirm these findings. Boswellia is typically given as an extract containing boswellic acids at 200-500mg two to three times per day. (1)
White willow bark extract
Another natural remedy with a history of pain relief is white willow bark extract. Similar to aspirin, white willow bark contains salicin, a compound with analgesic and anti-inflammatory effects. Salicin inhibits pain and inflammation-causing molecules, providing relief. (1, 5) Studies have shown its potential in managing acute pain, including conditions like lower back pain and arthritis. (6, 7) The usual dosage is 100mg of white willow extract at a 15% standardized extract of salicin content (yields 15mg of salicin per dosage).
Ginger root extract
Ginger root extract is renowned for its culinary uses and medicinal properties. It exhibits anti-inflammatory and pain-relieving effects. There are many active compounds in ginger like gingerols and shogaols that contribute to its benefits. Ginger root extract has been studied for its potential role in acute pain and inflammation, such as including rheumatoid arthritis, osteoarthritis, and muscle pain. (8) The usual dosage is 500mg, one to three times daily, standardized to 5% gingerol content.
Nature's Relief: contains all the above supplements for acute pain and inflammation
Nature's Relief is a supplement that contains all of the above herbs to help you manage acute pain and inflammation. Many of my patients who do not want risk the side effects of medicinal pain killers and anti-inflammatories have used Nature's Relief with success. On a personal level, I use it and my family uses it when we have joint and muscle injuries.
If you are a patient of mine, you can purchase Nature's Relief at my office or you can phone the manufacturer Adeeva to find out where to buy it at a retailer near you. Buying it online is also an option. However, be aware of how much they are charging and shipping costs.
Dosage when taking Nature's Relief
For acute pain and inflammation take up to 3 capsules three times daily with food. If you have more chronic pain and inflammation you can take 2-3 capsules daily with food.
Safety of Nature's Relief
The herbs in Nature's Relief are not associated with any of the risk factors attributed to aspirin, other NSAIDs, and acetaminophen. However, there are contraindications and considerations. Please consult the following information for contraindications and considerations if you are planning on taking it: Nature's Relief contraindications and considerations
Conclusion
Supplements offer a natural approach to managing acute pain and inflammation. Turmeric extract, white willow bark extract, ginger root extract, and boswellia are herbal remedies with potential benefits. While scientific evidence supports their effectiveness, further research is needed to establish their full potential. As well, it's essential to consult a healthcare professional before incorporating supplements into your pain management plan, ensuring personalized advice. Embrace a comprehensive approach to acute pain and inflammation management, combining natural remedies with appropriate health care. Take proactive steps towards quick recovery and optimal well-being.
Remember to consult with Dr. Dean Collins or another healthcare professional for personalized advice. Together, we can achieve effective pain management and support your journey to wellness!
For more information on how Edmonton chiropractor Dr. Dean Collins could help you and your family read his guide to chiropractic care: Chiropractic Care for Everyone